WELCOME
The Northern Sydney Youth Orchestra is all about the joy of making beautiful music.

We welcome young players to join the String Orchestra, the Sinfonia, the Wind Ensemble and the Symphony Orchestra.
August 23, 2019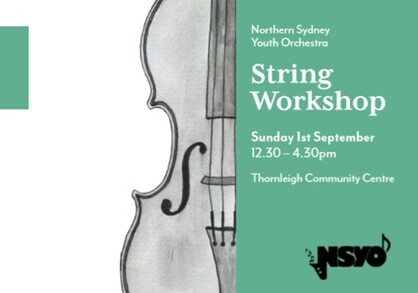 What will I do?specialist tutors will work with the different sections of the ensemble and with some individual playersa special cello ensemble will be formed at this event to showcase our cello talentfun, games and other activities - it won't be all hard work!What will it cost?The workshop is ...
read more
2020 New Members Audition
If you would like to join us, please stay intune, details will be soon announce.